IRU calls for tailored bus and coach regulation in Europe
Tuesday, 07 November 2017
Njemačka pooštrila zakon o prometu kazne veće i do deset puta
Tuesday, 07 November 2017
Primjera radi, tko u gužvi ne napravi prolaz za vozila hitne pomoći ili policijski auto pod sirenama, do sada je kažnjavan s 20 eura. To je ništa u odnosu na novu cijenu koja predviđa 200 eura kazne za one koji ne naprave prolaz na autocesti ili na nekoj cesti izvan naseljenih mjesta. Ako pritom još ometa druge učesnike u prometu, bit će kažnjen s 240 eura i jednim mjesecom zabrane vožnje, ako dodatno ugrožava promet kazna je 280 eura i jedan mjesec zabrane, a oni koji u takvim situacijama prouzrokuju materijalnu štetu – s 320 eura i mjesec dana zabrane vožnje. .... Izvor: vesti-online.com
Detaljnije...
Building professional excellence in road transport
Tuesday, 07 November 2017
CENTRAL OSIGURANJE - SPOJENI POVJERENJEM!!!
IRU Policy Observations on the revision of the EU road transport
Monday, 24 April 2017
IRU Policy Observations on the revision of the EU road transport legislative framework
This policy document outlines IRU's positions on the EU road transport legislation currently under review in the Road Initiatives. In the context of the upcoming "Road Initiatives" revision of the road transport legislative framework, IRU has a number of observations on how the current rules could be improved. This document covers IRU's agreed positions on: Access to the profession (Regulation (EC) No 1071/2009), Access to the freight and passenger market (Regulation (EC) No 1072/2009), Road charging (Directive (EC) 2004/52, Decision (EC) 2009/750 and Directive (EC) 1999/62), Social and enforcement legislation (Regulation (EC) No 561/2006 and Directive 2002/15/EC and Directive 2006/22/EC). ( izvor: www.iru.org)
INICIJATIVA EC za novim propisima
SREĆNA NOVA 2017. GODINA!!!
Saturday, 31 December 2016
IRU teams up with academics for safe and sustainable transport
Friday, 01 January 2016
The IRU Academy has joined forces with the Eastern Alliance for Safe and Sustainable Transport (EASST) Academy and Cranfield University to develop a "Road Safety at Work, Course for Fleet Managers".
The new programme aims to improve the safety and efficiency of commercial road transport operations worldwide. The course will cover a wide range of topics including main elements of road safety management, effective driver management, corporate standards, monitoring costs and much more.
Coming mid 2016, the course will be available through the IRU Academy's network of 58 Accredited Training Institutes in 36 countries, as well as online through EASST Academy. (www.iru.org)
PROESIONALNI VOZAČI - DOKAZ DA NEMAJU POREMEĆAJ...
Friday, 01 January 2016
Profesionalni vozači od 1. janaura 2016. godine neće moći da voze u EU ukoliko kod sebe ne budu imali uvjerenje da nemaju ili da na adekvatan način liječe poremećaj "slip apneju". Ovaj poremećaj se manifestuje prekidima disanja tokom sna, dovodi do umora i pospanosti, a procjenjuje se da je i uzrok oko 30 odsto saobraćajnih nezgoda. Ovo propisuje Direktiva EU, a njene odredbe sve države članice biće u obavezi da usvoje, objave i počnu da primenju do 01.01.2016. godine. Zbog toga internacionalne vozačke dozvole za zemlje EU neće moći da dobiju ili obnove kandidati ili vozači koji pate od opstruktivne slip apneje, a nemaju medicinsko mišljenje. Vozačke dozvole dobiće samo oni koji na odgovarajući način liječe umjerenu ili tešku opstruktivnu slip apneju, i sve to imaju dokumentovano i potvrđeno od ovlašćenog lekara. Ovo se odnosi na sve profesionalne vozače.
Detaljnije...
SREĆNA I USPJEŠNA NOVA 2016 GODINA!!!
Friday, 01 January 2016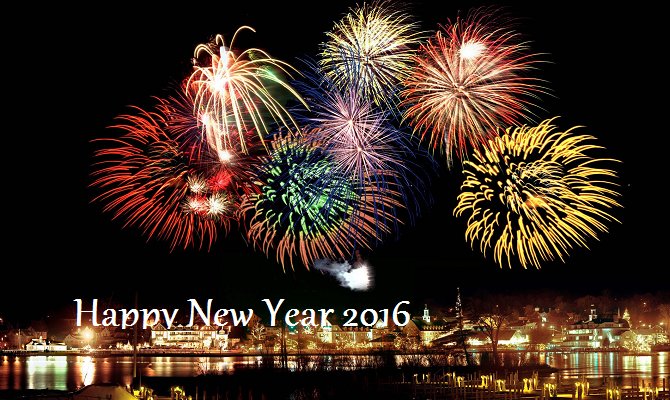 Tuesday, 24 November 2015
AUKCIJSKA PLATFORMA ZA TRANSPORT ROBE - NOVOI!!!
Tuesday, 03 November 2015